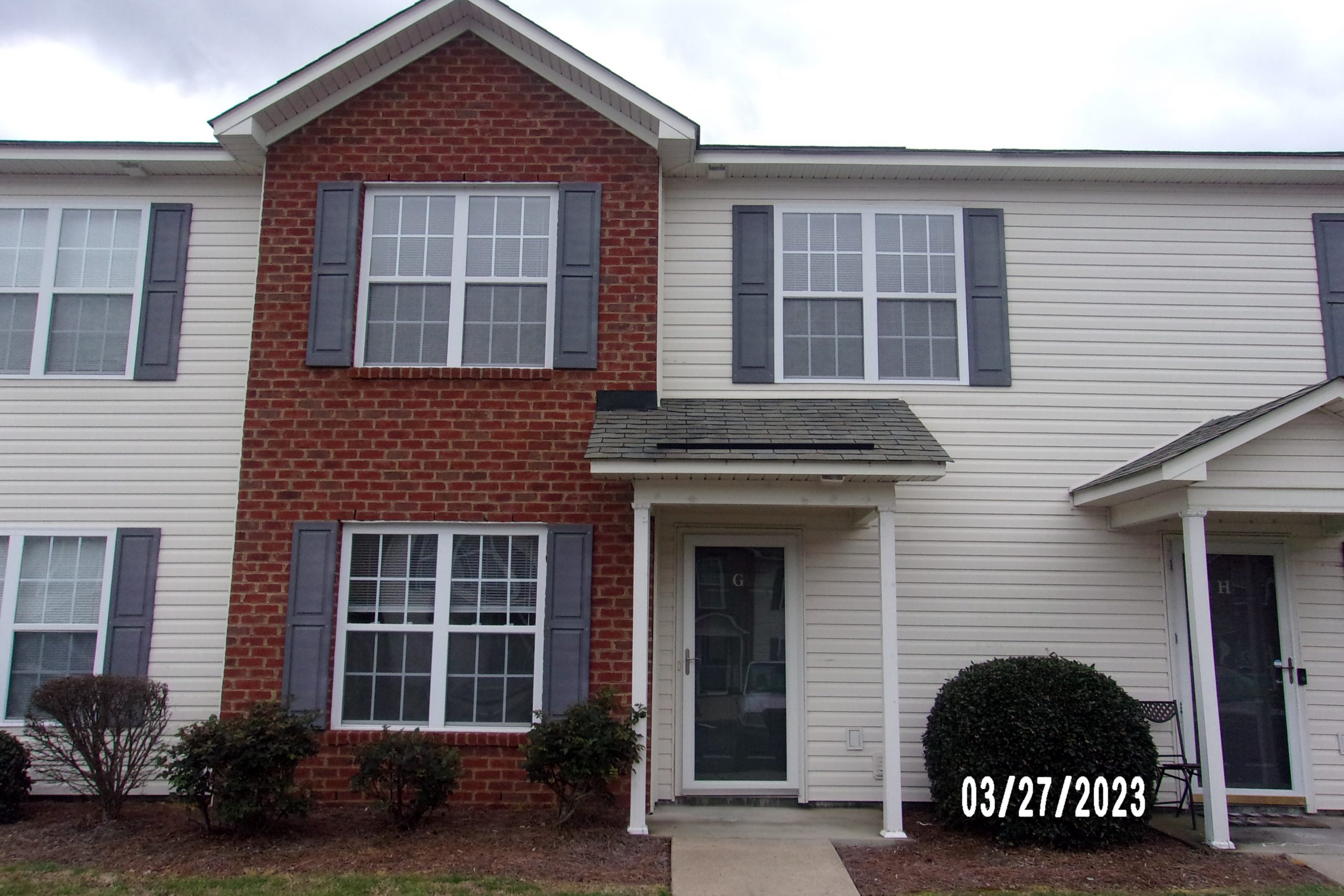 Property Details
4220 Dudleys Grant Dr.,
Winterville
NC
28590
$1,400
/Monthly
$1,400 Deposit
Description
Dudley's Grant Townhome 3 bedroom 2.5 bathrooms AVAILABLE NOW
Townhouse
- Winterville
NC
 AVAILABLE NOW!
FREE BASIC CABLE!! Dudley's Grant Townhomes are located in a quiet, professional community. Spacious 3 bedroom 2.5 bath townhome, convenient to shopping & located right off of Fire Tower Rd. for easy access to all of Greenville / Winterville. Comes with stove, fridge, dishwasher, microwave, and a full sized washer / dryer is included. Wood grain floors in Foyer and Living area & fully carpeted elsewhere. BASIC CABLE IS INCLUDED thru the HOA !!! Possible Gas / Electric Fireplace and enclosed back patio. [ NOTE: the gas & hookup will be the tenants responsibility thru GUC ]. Pictures are representative only! Units vary at Dudley's Grant by floorplan. Please call the office to schedule a viewing @ 252-561-7368, Thank you!
Dudley's Grant Townhome (3 Bedroom / 2.5 Bath)
Winterville
For: Rent
Monthly: $1400.00
Type: Townhouse
Stories: 2 Story Townhouse Square Feet: 1400 apx
Bedrooms: 3 Bathrooms 3
Near ECU: No Cable Included: Yes
Energy Efficient: Yes Extra Features: No
Special Features: No On-Site Laundry: No
Kitchen Appliances: Yes On Bus Route: No
Fireplaces: Yes Washer/Dryer: Included
Central Air/Heat: Yes Patio/Deck: Yes
Water/Sewer Included No Pets: No
Property Features
Townhouse
3 bed
2.5 bath
Air Conditioning
2 Open Parking Spaces
Dishwasher
Courtyard
Outdoor Entertaining
Ducted Heating
Ducted Cooling